Elegant and Performant E-learning platform
Delivering a robust Hybrid E-learning solution which can adequately cater for the learning of thousands of students online at any given time without slowdowns. The E-learning platform will be linked to an already existing students portal database and have available most if not all of the university's courses converted to E-learning format and uploaded on the platform. The platform would allow for university students and non-university students to study online and earn a certificate on successful completion of their online study.
We worked closely with the ICT team of the Univerity of Nigeria, Nsukka to fully understand the process flow involved in students registering and taking their courses in the school. We looked at the relevant data they gathered from the students and how / where this data is used. We also learned about the administrative features they would need present on the E-learning platform. Armed with this information, KSmart Solutions setout and developed a modern E-learning solution that met and exceeded the Univerity's needs. We have formatted and uploaded several of the University's courses on the platform and continue to work with the university to expand the platform. Our E-learning platform solution meets the needs of more than forty thousand students and was of great help during the 2020 lock down period.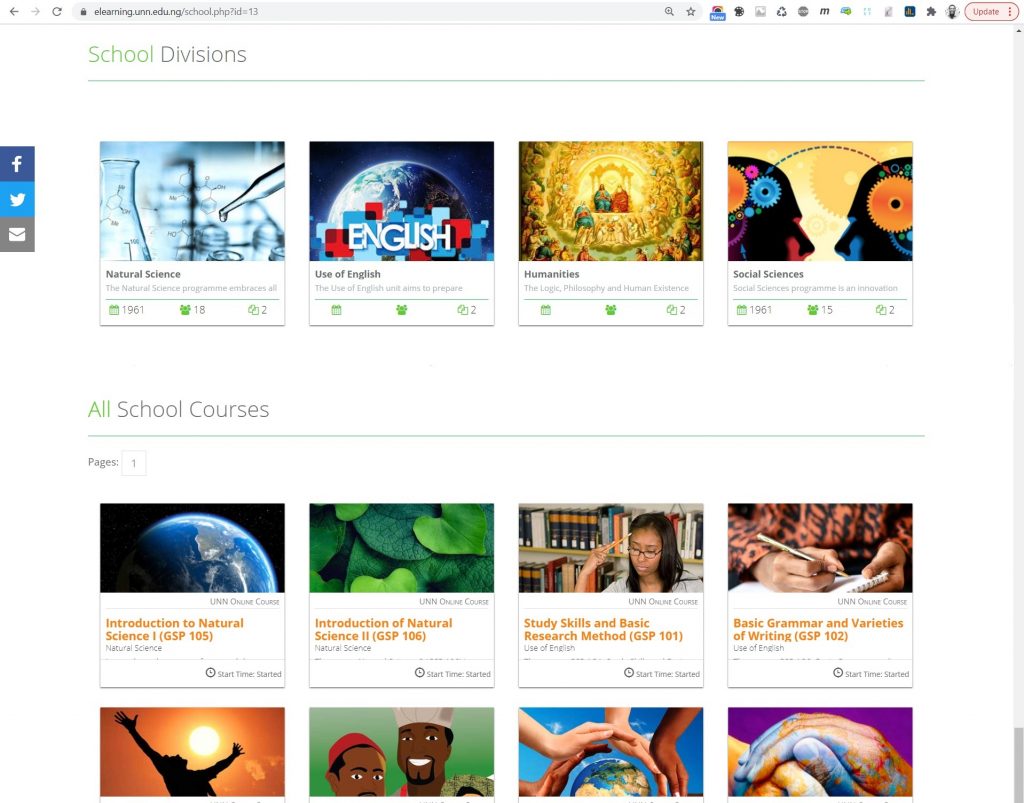 The move to Online Learning
The General Studies courses of the University are fully online, allowing students study and interact with their lecturers remotely. Student can write tests, submit assignments, view their grades, chat with fellow students and lecturers. Lecturers can perform tasks such as create course contents, set tests and assignments, view active students and so much more.
A reward for success
Our automated certificate feature allow customized certificates to be issued to a student automatically on successful completion of an eligible certificate course or program. With an embedded QR security code system that uniquely identifies every certificate issued, the certificate is secured and can not be counterfeited.