AVANCED COMPUTER BASED TESTING SOLUTION
The COVID 19 pandemic posed a challenge to a lot of individuals, institutions and organizations in their business activities and productivity. This has given rise to more companies embracing online solutions to maintain productivity. At the peak of the pandemic, we had the opportunity of working with an NGO – Social Sustainable Initiative (SSI). The company had earlier sent out invites to candidates for their recruitment exam but couldn't find a way to conduct such an exam – The whole country was in lock-down. Movement was sparse and social distancing was enforced everywhere.
We offered to help our client (SSI) using our advanced CBT solution – TestEdge CBT. We did a demonstration of the features of TestEdge CBT, how easy it is to setup tests and grade tests automatically. The automatic face tracking and window proctoring system…They were astonished with the possibilities of our CBT solution. We worked with them in setting up the tests, sent out instructions to candidates on how the access the platform and take the tests, we also showed the SSI team how they can monitor all candidates through their Webcams. In the end, the recruitment exercise went without any hitch and was a huge success; both for us and our client.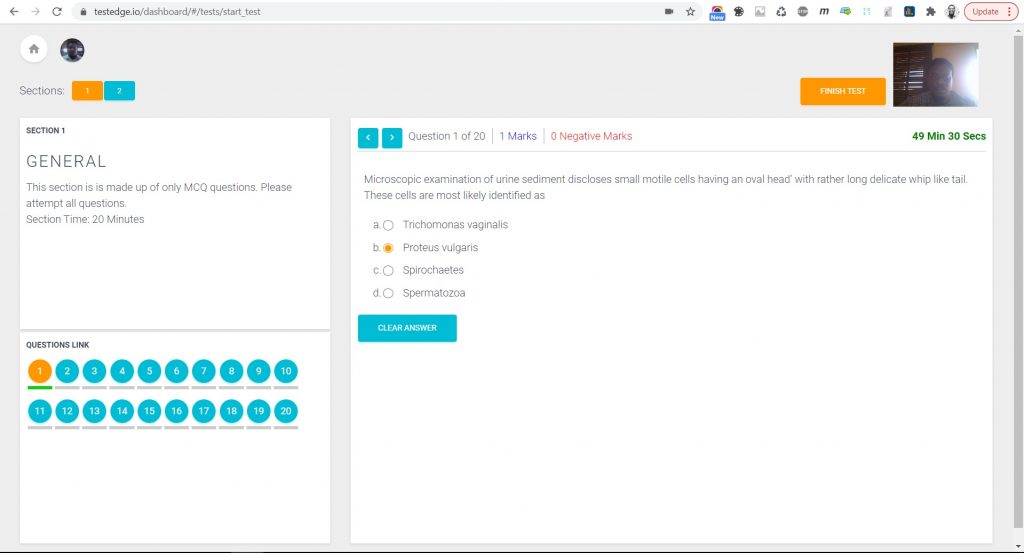 Next Generation CBT solution
TestEdge CBT is our solution of using technology to bridge the gap between traditional exams and computer based testing. TestGold CBT offers six test question types: MCQ, SCQ, Short Answer, Matching, True/False and Essay, Webcam and Browser window Proctoring, Detailed Test Reports, Instant Grading for MCQ, SCQ, Short Answer, Matching, True/False question types, Practice mode ,Negative Grading, Face detection and tracking, Periodic image capture of candidate during tests and so much more
CBT Made Simple
Our clients are always amazed at what they can achieve with TestGold CBT. With TestGold CBT, you can comfortably conduct remote CBT exams without fear of your candidates cheating. This is made possible through integrated technologies such as real-time face tracking that continually tracks the candidates movement, window proctoring that ensures the candidate does not leave the test window, as well as periodic image capture that takes snapshots of the candidate at regular intervals and sends to the server.