Online Entrepreneurial Skill Development Platform
The Central Bank of Nigeria has in the past sponsored several entrepreneurial skill development initiatives. Several centers were built where skills can be acquired in order to help boost local manufacturing and promote exports. Some of these have been successful to varying degrees while others have failed.  Faced with these challenges, we were contracted by the CBN to help realize the ambition of entrepreneurial empowerment across the country.
We kicked into action. In order to achieve the widest reach, building entrepreneurial skill centers alone wouldn't suffice, we have to bring the learning online; That way anyone anywhere can have access to the platform. Delivering an online service accessible by the country's population means that such service must be robust to handle such potential high traffic. For this we turned to cloud technologies and worked to make our E-learning solution scalable. For the online learning content, we are working with content creators both locally and abroad with focus on delivering high quality online learning content with hands-on practical videos and animated illustrations.
We are indeed humbled to be of service to the Federal Government and to the nation at large.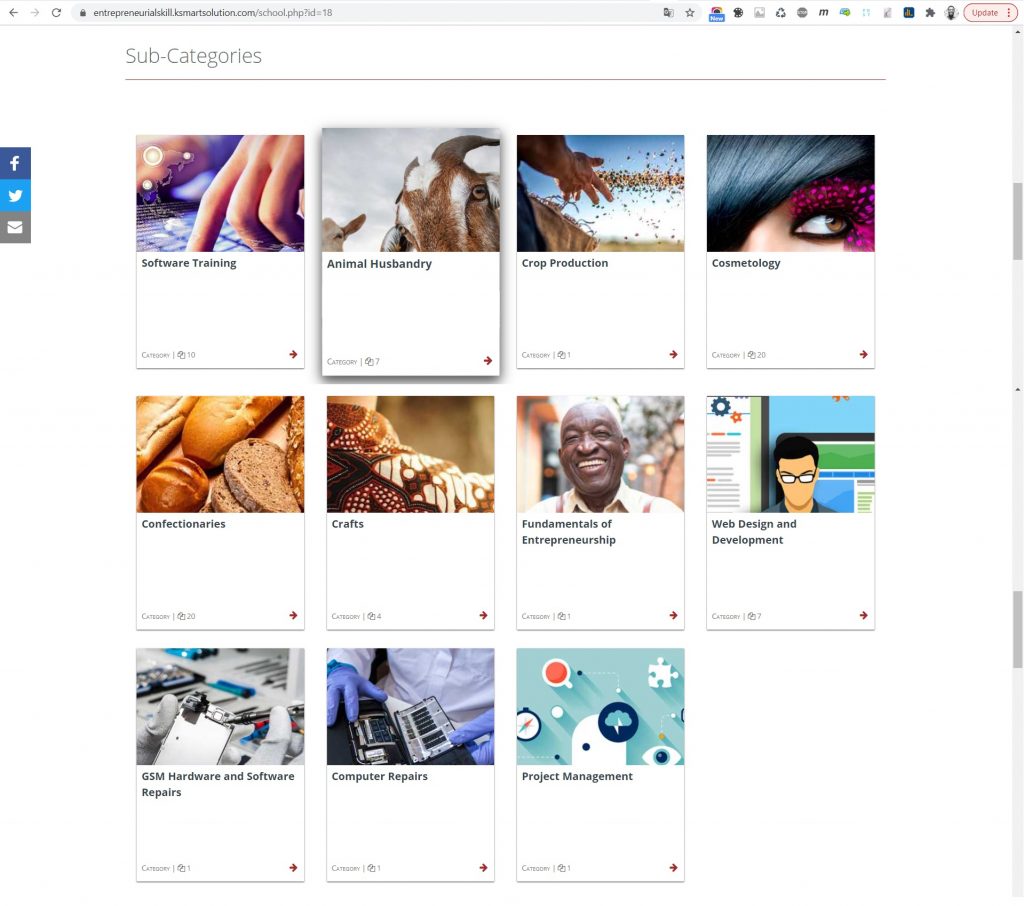 Diverse Skill Categories
The CBN entrepreneurship development platform hosts several practical skill courses in different areas of profession. Whatever an individual's area of interest we aim to have a course available for it; for that, we are steadily adding more categories to the list of what is available.
Aim for proficiency
Some skills require that several courses be studied in order to get proficient in it. For that we have created a series of programs each comprising of several related courses targeting proficiency in a particular skill.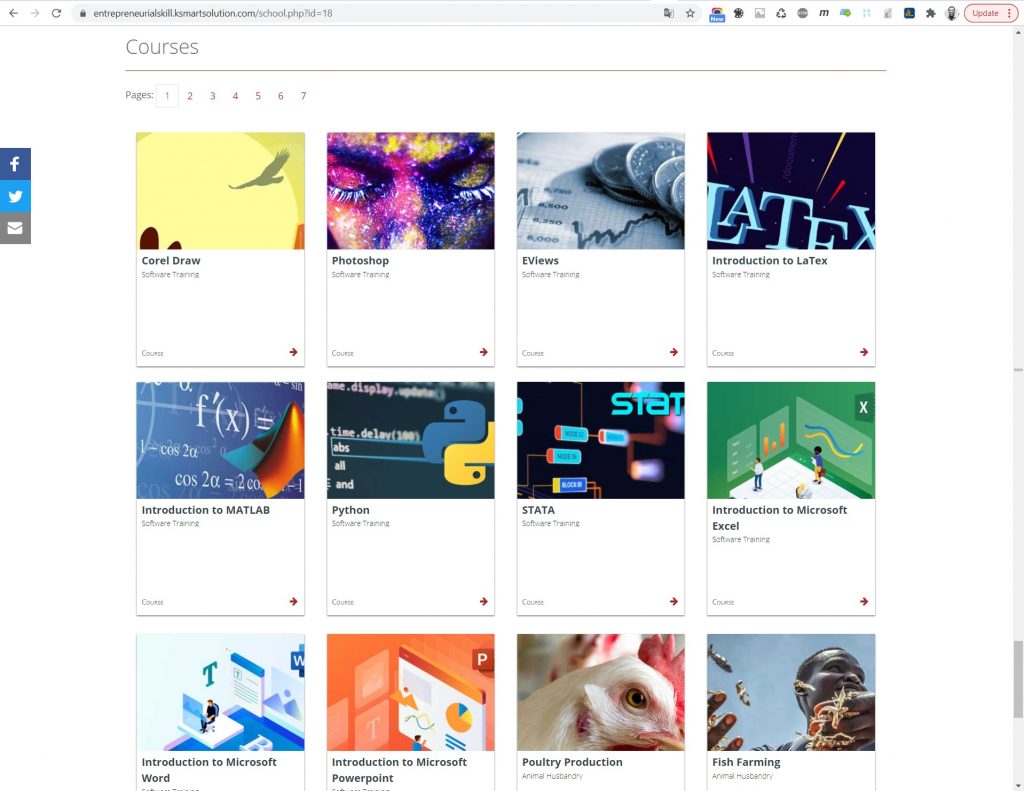 High Quality Practical Hands-on Courses
We are working with professional content creators locally and abroad to deliver quality E-learning content for the platform courses. Every course has a hands-on video that teaches the skill in great detail. Where necessary, we use animation videos to further explain certain topics. At the end of a course, the student will be confident to practice what he / she has learnt and move on to start-off a profitable business or be easily employed.